New speakercloth for Philips radio's from the early 30's .
Natural colour.so every-one can make his own "original" colour to the grill-cloth.
With water stain this cloth is very easy to colour it the way you like it.
We do have pre-coloured cloth for you here on this website ( 3€ euro extra)
Met waterbeits heel eenvoudig zelf naar eigen wens te kleuren.
Ook kunnen wij uw doek kleuren naar uw wensen. Meerprijs daarvoor 3€.

For allmost every cloth are allso other measurements possible.
lenght cm x with cm = total cm2 : 900CM2 x 15 euro
This way you can calculate a price indication for your cloth size.
A Philips 640A.
This original cloth has become very fragile and it was falling apart.
Not a nice face anymore for this beautifull shaped radio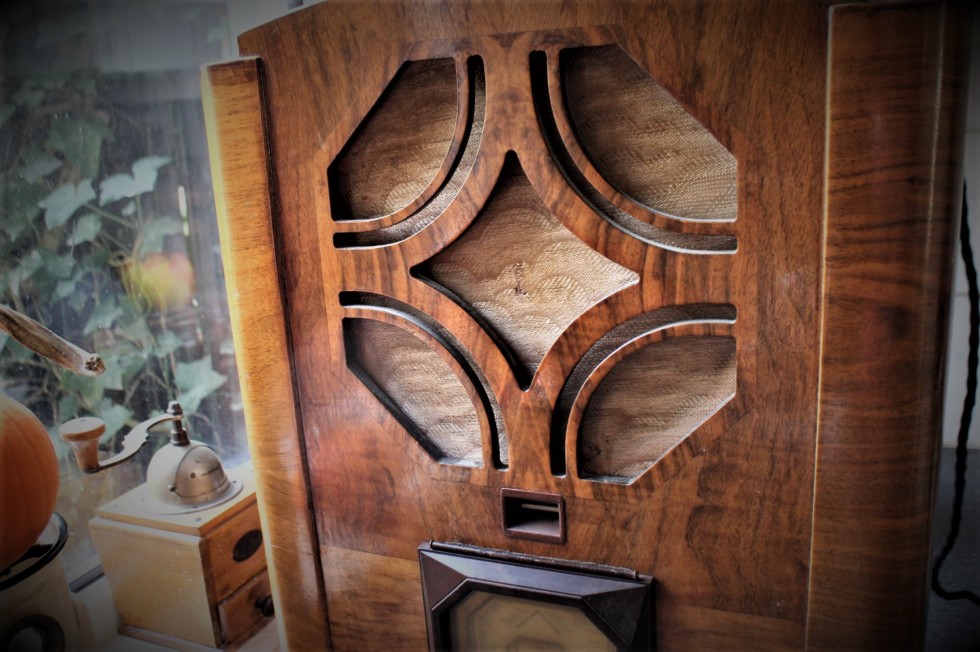 We have coloured the new (naturel) cloth for the costumer, as close to the original colour as possible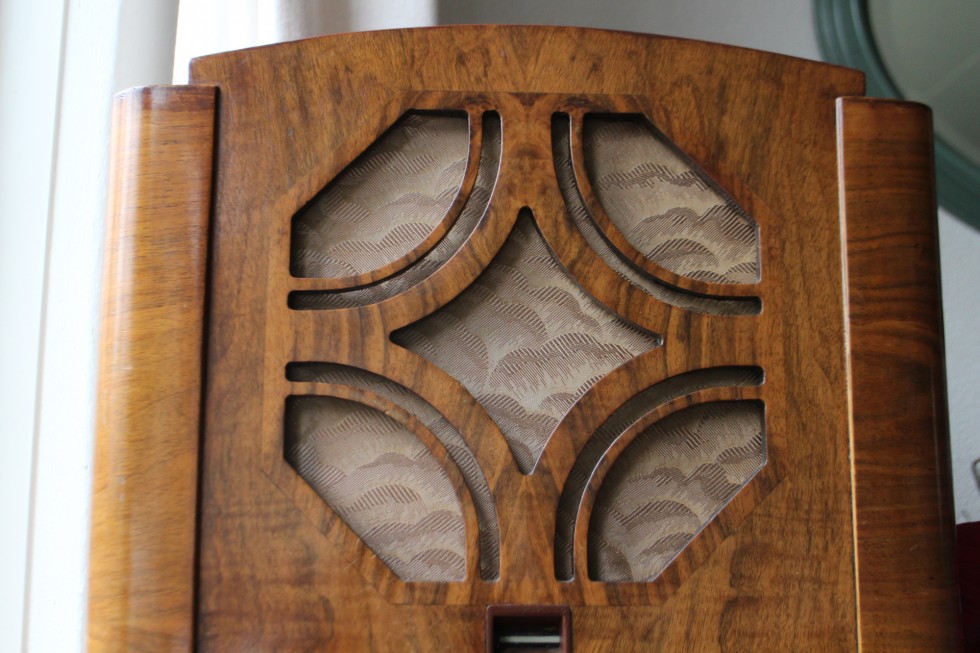 The new cloth has given this radio her beauty back again.
Pictures : Hans op den Camp
Price 30€ per 900cm2 big enough even for this Philips 640A
________________________________________________________________
Below: An example of the naturel cloth on the radio. (No extra colouring done here)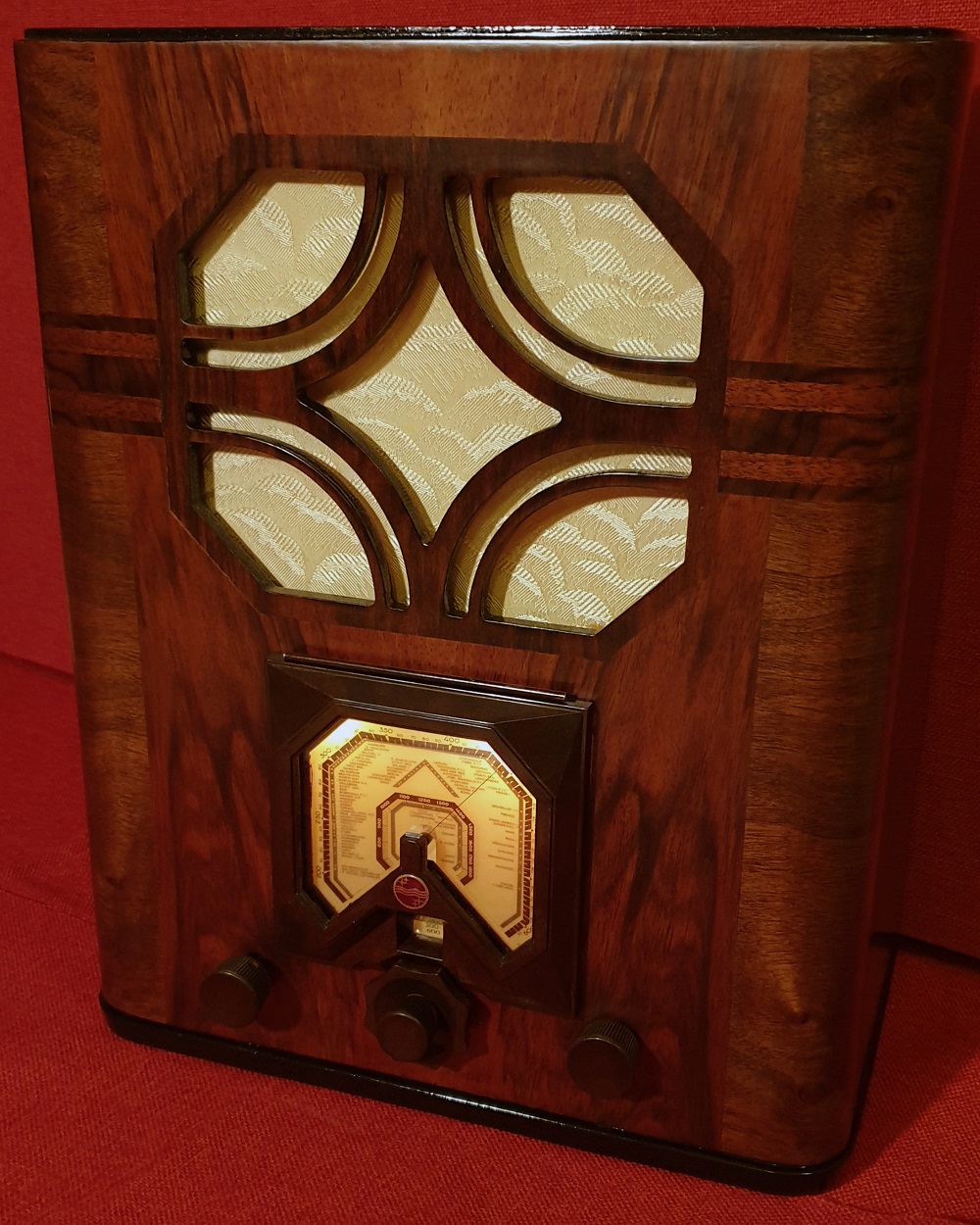 Pictures : Mike Stekelenburg.