Nieuw luidsprekerdoek zoals het originele doek ook geweest is.
Afhankelijk van de lichtinval veranderd de kleur van dit doek van Rood naar Blauw.
Op onderstaande speakers werd dit doek toegepast.
Door de jaren heen zijn die kleuren van het doek bijna allemaal verschoten tot één bruin geheel.
New speaker cloth for these Philips speakers as original from the fabric.
Below we see the cloth as we know it :
De-coloured by sunlight, time and smoke to a brown cloth....what is not original but so common now , that we think it is original.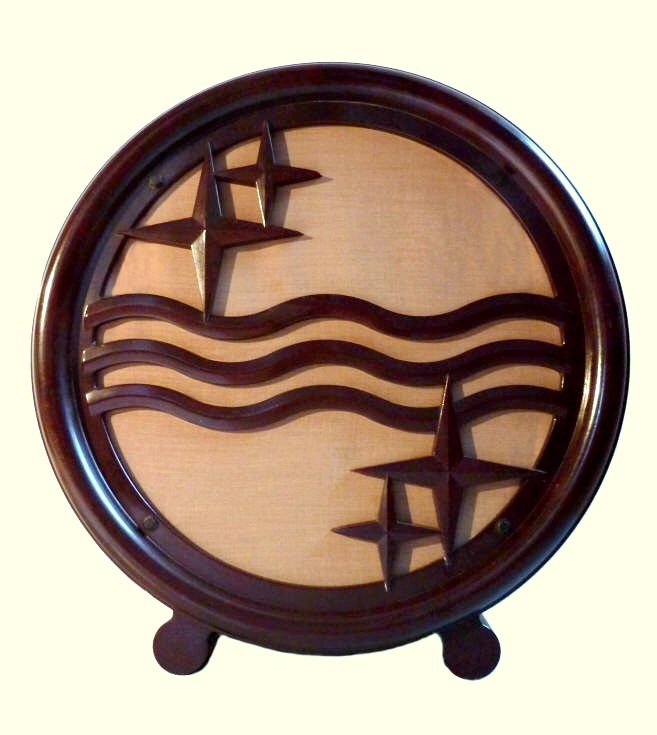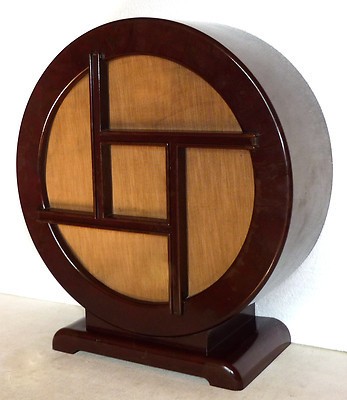 Here below you can see what difference the light fall does with the colour of this cloth:
Another angle of the light gives another colour.