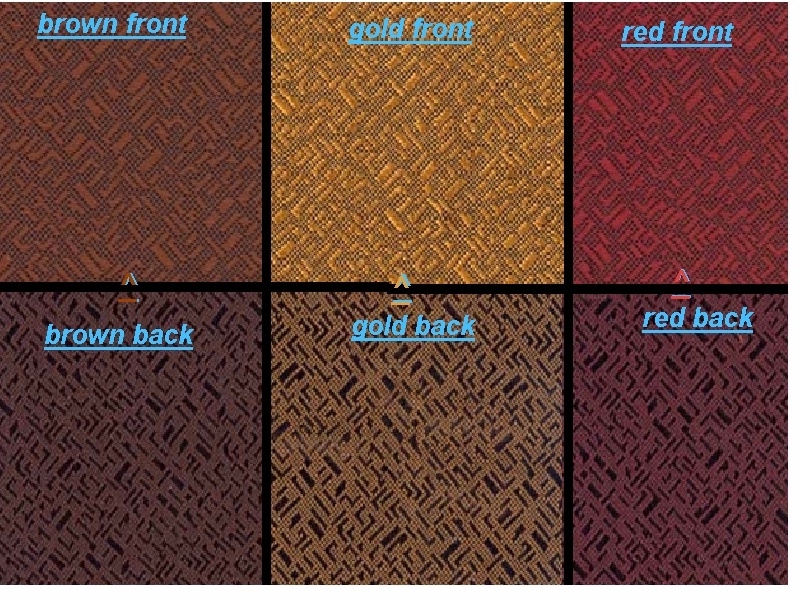 We have 3 different colours of this cloth type deliverable. Front and back of each cloth has a different colour.
Front looks as new, the back looks as "old" original.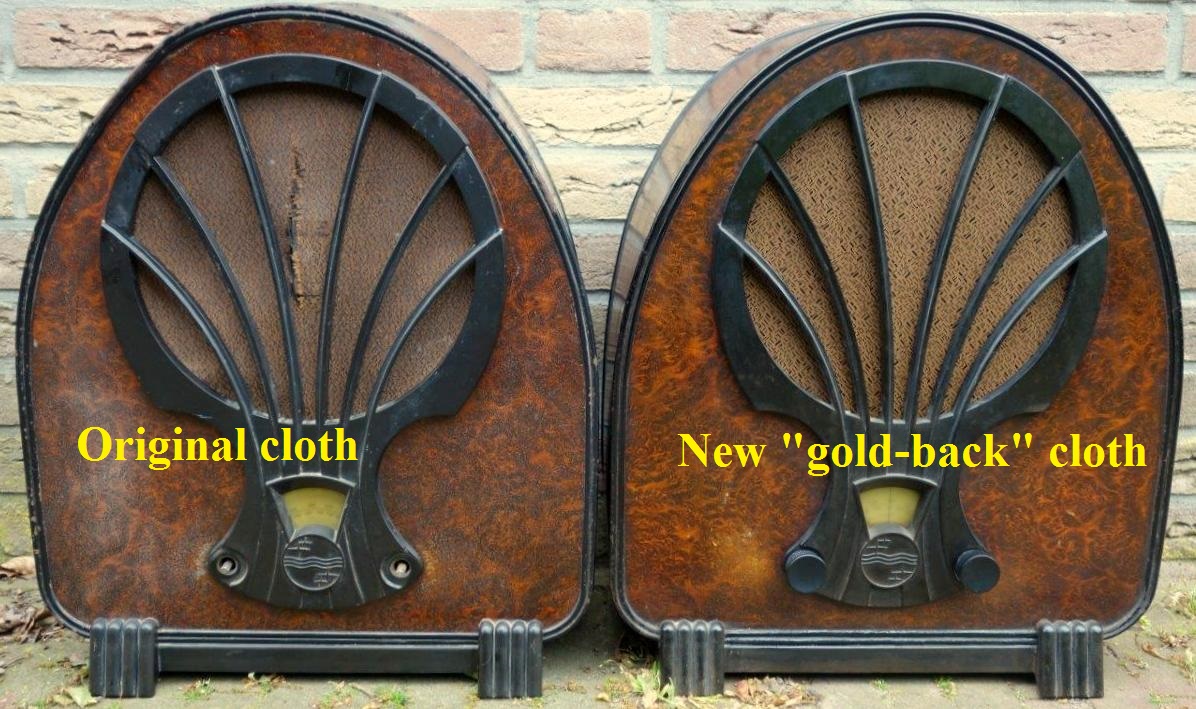 This backside of the regular "gold-cloth" gives your radio the look as if it is the original old speaker-cloth .