Philips 114U schaal dial . Paint-printed on real glass.
This white Philips has the same front&back grill -shape as the brown bakelite.
On the white radio Philips put on a red printed dial.
The story goes ,that the white radio's where used in clean rooms like in a Hospital.
I have not found any documentation that has confirmed that story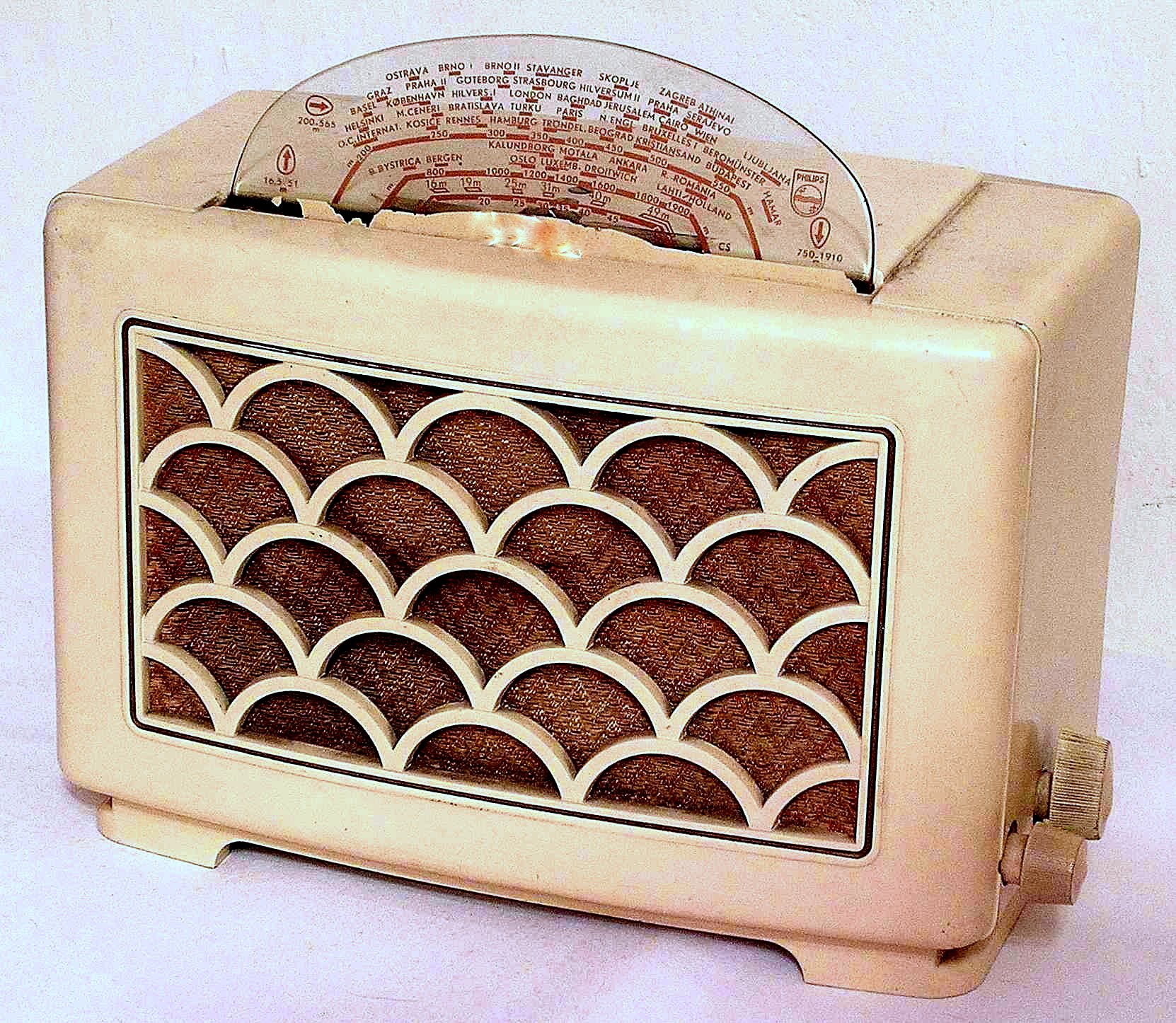 The red version dial we allso have in stock .